Welcome to Rein Triefeldt LLC, where public art is our passion. We are committed to creating sculptures that are not only visually striking and thought-provoking, but also sustainable and integrated into their surroundings. Our team is dedicated to collaborating closely with our clients and partners, taking into account their unique needs and perspectives to ensure that our art enhances its location and purpose. We believe in the power of open communication and strive to create a collaborative environment where everyone's input is valued.
At Rein Triefeldt LLC, we believe that art has the potential to inspire and transform communities. That's why we are committed to creating public art that not only beautifies its surroundings, but also encourages viewers to think critically about their environment and the world around them. From kinetic sculptures powered by solar panels to computer-generated designs that seamlessly integrate with their surroundings, we are always looking for innovative ways to create art that is both visually stunning and environmentally responsible.
If you're looking to commission a public art piece that is both beautiful and sustainable, we would love to work with you. Our team of experienced artists, engineers, and fabricators is dedicated to bringing your vision to life and creating a work of art that will inspire generations to come. Contact us today to learn more about what we can help you make possible.
Sincerely,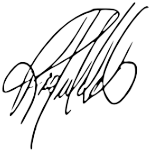 Rein Triefeldt